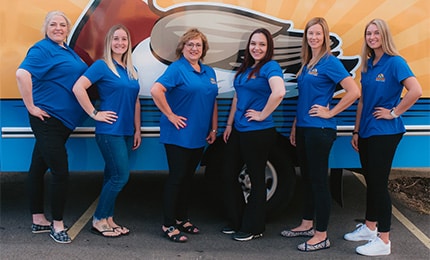 HVAC Services in East Amherst
When you need help getting comfortable at home in East Amherst, our team at Emerald Heating & Cooling is here for you. Just give us a call and we'll have an expert at your doorstep as soon as we can. Once we're there, we won't rest until you and your family are completely satisfied with the work we've done.
Call us now to speak with our team!
Book Online
Book Online
AC Services
Our line of AC services in East Amherst includes AC repair, AC replacement, AC installation, and AC maintenance. No matter what you need for your air conditioner, we'll get the work done fast so you can get cool again.
We've worked on a wide variety of units so we are sure we can work on yours. We'll always work according to the manufacturer's specifications for the air conditioner, to ensure top-quality workmanship every time.
Heating Services
Our team will get to you fast and perform your heating services in East Amherst ASAP. Whether you need heating repair, heating replacement, heating installation, or heating maintenance, we'll get the job done fast so you'll be warm soon.
Don't hesitate to call us at the first sign of a problem. We'll do our best to get to you and get it fixed before you experience a catastrophic heating issue.
Indoor Air Quality Services
When you are concerned about your indoor air quality in East Amherst, NY, contact our team right away. We'll assess your indoor air quality needs, then install solutions that will meet them. We'll get your air clean so you and your family can breathe easy at home again!
Water Heater Services
When your water heater isn't working, there's so much you can't do! That's why our team will get to you quickly to fix your water heater, replace it, or maintain it so it will keep working well for years. We can work on all types and models of water heaters, so call us today or whenever your hot water goes out.