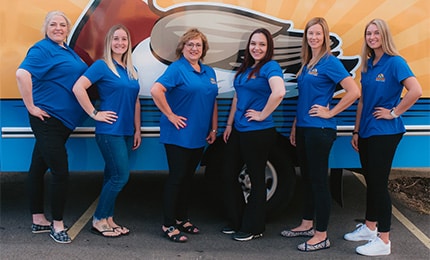 HVAC Services in Lake View
If your heating and cooling isn't working well or you need a new water heater in Lake View, contact our team at Emerald Heating & Cooling right away. We'll be out to you soon and use our expertise to get your home running well again ASAP.
Stop worrying and contact us now. Our goal is to show you how easy it can be to keep your home running well all year long.
Book Online
Book Online
AC Services
Your Lakeview HVAC team from Emerald can tackle anything that goes wrong with your air conditioning. If you're looking for a repair, we'll find the problem and fix it as fast as we can to get you cool again soon.
If your Lakeview HVAC needs replacing or maintenance, we can handle that, too! Call us today and let us know what you need so we can get the job started fast.
Heating Services
If your Lakeview furnace needs some help, we are here for you. Reach out to our team today for heating repairs, replacement, installation, and maintenance.
We work on other types of heaters, too, so we'll fix yours even if you don't use a Lakeview furnace. Contact us about boilers, heat pumps, and more!
Indoor Air Quality Services
Poor indoor air quality can cause a variety of health problems, or just make living in your home uncomfortable. Our team will work with you to assess your air quality, find any potential problems, then design and install a system to address them. We'll improve your indoor air quality ASAP if you call us now.
Water Heater Services
Hot water is essential if you want to thrive. When yours disappears, contact us for a water heater repair, replacement, or installation right away. We can also perform your yearly water heater maintenance, or show you how to do it so you can take care of it next time.