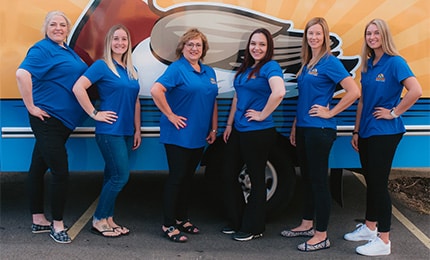 Heating and Cooling in Cheektowaga, NY
If you're looking for reliable professionals who can help you with your HVAC system or your water heater, then you've come to the right place. Our team will do whatever it takes to get your home running well and just the way you need it to. We won't rest until our work is done!
Call us now for professional help in Cheektowaga!
Book Online
Book Online
AC Services
Take care of your Cheektowaga air conditioner and it will take care of you! Contact us today for regular maintenance or air conditioning repair in Cheektowaga, NY. We'll keep your AC unit running well for years.
We'll take care of all of your air conditioning installation and replacement needs, too. In fact, our team would be happy to match you with a great new air conditioner today. Just give us a call and we'll get your cooling power back fast!
Heating Services
If you're looking for heating help, you're in the right place. Call us for furnace repair in Cheektowaga, NY and we'll be there soon! Our team won't rest until we know what is wrong with your furnace or boiler in Cheektowaga, NY, and have a solution in place that will keep you and your family warm. Call now to get your heater fixed or to get a new one installed ASAP!
Indoor Air Quality Services
Stop worrying about your home's air quality in Cheektowaga and call us at Emerald Heating & Coolingtoday. We'll send an expert to perform indoor air quality testing, identify your air quality needs, then help you find solutions that address those specifically so you can get the air quality you want and need. Breathe easy at home again with our indoor air quality services.
Water Heater Services
Whether you need water heater repair or replacement, or you are searching for "water heater maintenance near me", we have you covered. Call now and one of our Cheektowaga water heater professionals will be on their way to you soon, so you can get your hot water back on fast!