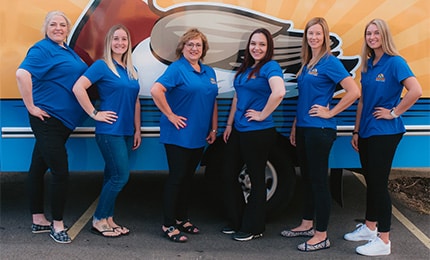 HVAC Services in Eden
When you need help with your Eden heating and cooling or your water heater, call in our team from Emerald Heating & Cooling. We promise to get to you fast, assess your needs quickly, and get to work fixing them or installing whatever you need. We'll get your home working well again and we won't rest until we do!
Book Online
Book Online
Eden AC Services
Our Eden AC services are extensive, stretching from AC repair to replacement, installation, and even maintenance. No matter what you need for your air conditioner, we'll make sure it happens and that you get the best solutions that are specific to your home and your needs.
Our team has experience working on all kinds of Eden AC systems, so we'll be able to work on yours no matter what it is. Call now to get the cold air flowing at your house again soon.
Heating Services
When it comes to heating services in Eden, there's nothing we won't do for you. Our team can repair a broken heater, or replace it with a new one and get that installed for you fast. We can also maintain your current heater, to help you keep it running well for many years.
Indoor Air Quality Services
Indoor air quality is not something you want to mess with. Our Eden heating and cooling team can also assess your indoor air quality, then design a solution to address the problems we find. We'll install your solution fast so you'll be breathing clean air at home soon.
Water Heater Services
Don't try to live without hot water! It's miserable! Instead, bring in our team to get your water heater working again fast. If it needs to be replaced, we can tackle that for you, too. There's no water heater we can't work on, so call us today instead of trying to take on life without hot water.