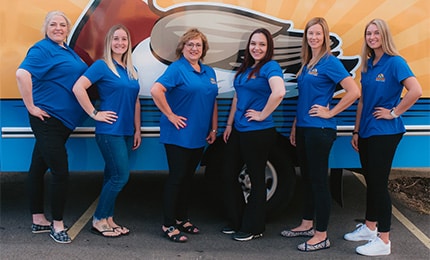 HVAC Services in Depew
Call our experts at Emerald Heating & Cooling whenever you need help with your AC, heater, or water heater. We will help you get comfortable again at home. We can even help you maximize your energy savings so you can stay comfortable without spending too much.
Call now for fast, friendly service from experts who promise to do the job right. We won't leave until you are satisfied with our work at your property in Depew!
Book Online
Book Online
Depew AC Services
Our Depew AC services include AC repair, AC replacement, AC installation, and AC maintenance. When you need to get cool again fast and you've tried everything, our team will make it happen for you.
Call us at the first sign of a problem so things don't get out of control! We'll get you comfortable again ASAP.
Depew Heating Services
Our complete line of Depew heating services include heater repair, heater replacement, heater installation, and heater maintenance. We'll take care of your heater, no matter what it needs in order to function well. Get warm at home again when you rely on technicians from Emerald today!
Indoor Air Quality Services
Indoor air quality can be a major issue, especially if it's causing allergies or asthma issues in your home. We'll figure out how to address any problems you're experiencing, then install the solutions that will work best for your needs. Breathe well at home again soon when you work with Emerald.
Water Heater Services
When your water heater isn't working well, it's hard to wash your dishes, to shower, to clean your clothes, and more! We'll get your water heater working well again soon. We can also install one that will save your Depew energy and still get you the warm water you need. Call today to find out more about energy-efficient water heating options.