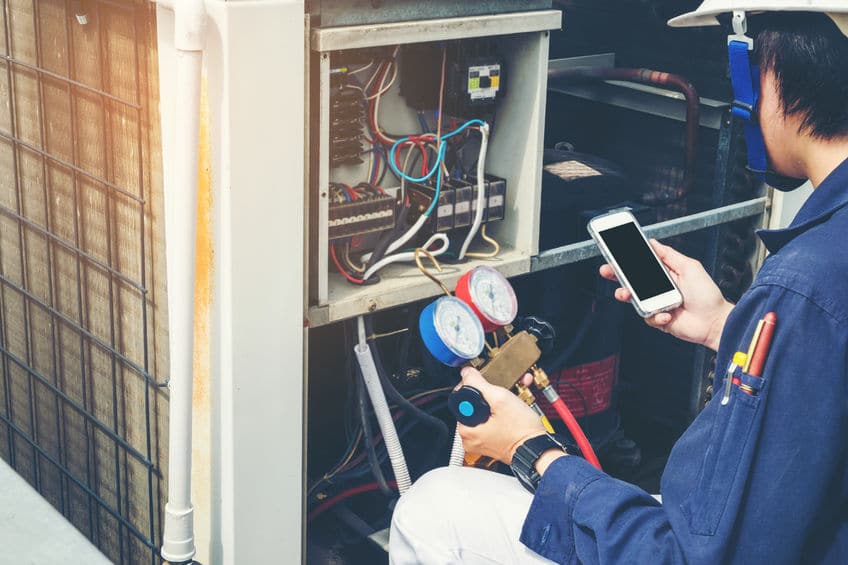 If your Akron air conditioning isn't working, you don't have to worry and you don't have to panic. Instead, call us at Emerald Heating & Cooling right away.
We offer a complete list of air conditioning services in Akron, NY, so we are absolutely sure we can fix your air conditioner, get you a new one, or perform whatever AC maintenance you need. Our team works fast because we don't ever want to feel like you're roasting at home!
Book Online
Book Online
AC Repair
If you need AC repair in Akron, NY, we'll be there soon. Our HVAC expert will arrive on time, then immediately move to assess your air conditioner. As soon as we know what's gone wrong, we'll let you know and get to work fixing it.
Don't ever, ever hesitate to call us about any air conditioning repair in Akron, NY that you need. We work on problems both big and small and on all types of AC units. Get the process of fixing your Akron air conditioning started when you call us today!
AC Replacement
We also include AC replacement in our list of air conditioning services in Akron, NY. We want to help you get the very best new air conditioner for your needs, and we are here to help you do that. We'll ask you a few questions about your home and your Akron air conditioning usage, then suggest units from the manufacturer we trust. You make the final choice, then we'll bring your new AC unit to you.
AC Installation
Our air conditioning services in Akron, NY also include installation. Most of the time, we install units we sell, but we can also install a unit that you already have. Our team will test the installation as we go to make sure it's working the way the manufacturer intended it to. And we'll switch it on and make sure your home is cooling well before we leave.
AC Maintenance
Call us for AC maintenance at least once a year, preferably right before you turn your Akron air conditioning on for the summer. That way, we can make sure it's working well and perform any AC repair in Akron, NY that you need before you begin to use the unit during the warmer months.
We always strive to make your air conditioner work as efficiently as it can. This helps save you from further air conditioning repair in Akron, NY later in the season when they are often emergencies and we are slammed. It also saves you money on your energy bills because your AC won't have to work so hard to get your home cool. Finally, it can prevent you from having to replace your AC so often, because it won't be experiencing as much wear and tear.
Get Air Conditioning Services in Akron, NY
Call us at Emerald heating & Cooling today or anytime you need air conditioning services in Akron, NY. One of our professional HVAC experts will be out to you fast to figure out your AC problems and get you the solutions you need. Make your appointment now!