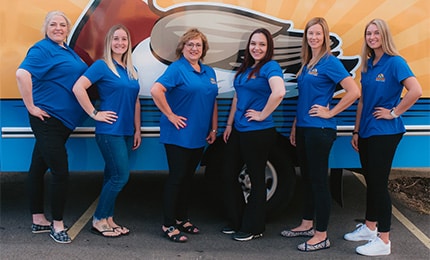 AC and Furnace Repair in Akron, NY
When you need help with your home's heating, cooling, water heater, or air quality, contact us at Emerald Heating & Cooling today. We'll send someone out to help you with your Akron air conditioning or to work with you on any other issues you're experiencing.
Our goal is always to take your stress away. We want to make the task of repairing your home or replacing major appliances as easy as possible for you, no matter what it takes. Call today to find out how easy it can be to get the help you need at home.
Book Online
Book Online
AC Services
We offer a complete line of air conditioning services in Akron, NY, including AC installation, AC maintenance, and air conditioning repair in Akron. Contact our team whenever your Akron air conditioning isn't working and we'll help you get comfortable at home again soon.
When it comes to your Akron AC installation, we'll make sure we match you up with an amazing new AC that will meet your needs. Then we'll install it and test it, too, so you can be sure it will work for you.
Heating Services
Emerald Heating & Cooling is well known for providing exceptional furnace repair, installation, and service. The people we send out to serve you are also top-notch, something you'll see in their reviews below. Everyone you deal with at our company has the goal of making sure your experience with us will be so good you'll call us every time you need help. We can perform any work that needs to be done in relation to your heating in Akron. If you're looking for boiler repair or furnace repair in Akron, then you've come to the right place. We can also handle all of your heating installation needs. Call now and we'll get you on our schedule soon!
Indoor Air Quality Services
Are you worried about your indoor air quality? Our Akron HVAC repair team can also help you come up with solutions for any air quality problems you're experiencing. We'll work with you to make sure you and your family are breathing fresh, clean air and that you feel good about every inhale!
Water Heater Services
If your hot water isn't working, reach out to us today. We'll come fix your water heater or replace it with a new one. Regardless of the solution that's best for you, we won't leave until your water heater is fully functional once again.
You can feel confident working with Emerald Heating & Cooling because we stand behind our work and comply with all local codes. This is why we are rated so highly for AC, Boiler, and Furnace Repair in Akron, NY.