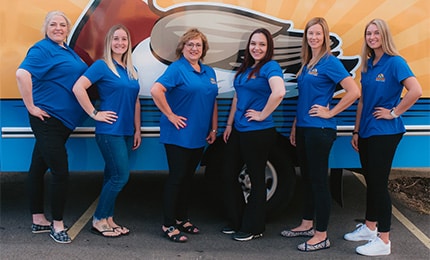 HVAC Services in Hamburg
When you need help with your water heater or with your heating and cooling in Hamburg, NY, contact us at Emerald Heating & Cooling right away. We will work with you to make sure you are comfortable at home and can use your home the way you need to. Call now and we'll have an expert at your front door soon!
Book Online
Book Online
AC Services
We will take care of everything related to your air conditioner. Just call us and let us know what you need. If you're looking for AC repair in Hamburg, NY, we have you covered. We'll fix your air conditioner fast so you can get cool again soon.
If replacement is a better option than an AC repair in Hamburg, NY, we can match you with a new air conditioner that will be perfect for your home. When you need AC maintenance in Hamburg, NY, we have your back there, too. We'll make sure your air conditioner is working efficiently so it will cost less to run!
Heating Services
Our experts in heating and cooling in Hamburg, NY can also help you with all of your heating needs. We offer a complete line of furnace service in Hamburg, NY, and we can also fix any other type of heater that you have. If you're looking for a heating replacement or installation, you're in luck there, too. We also offer complete heating repair in Hamburg, NY.
Indoor Air Quality Services
When you're concerned about your indoor air quality, call us right away. We'll be there soon and get you breathing fresh, clean air again ASAP. We'll get you a system tailored to your needs so you won't have to worry anymore.
Water Heater Services
When your hot water isn't working, rely on our team. We'll get to you fast and finish your water heater repair or water heater replacement ASAP. Our team won't rest until you have the hot water you need so you can live well in Hamburg!