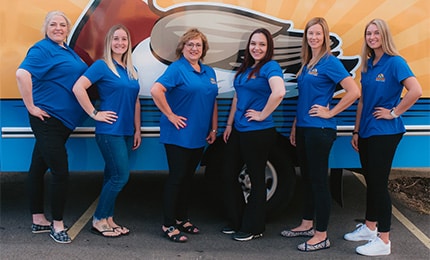 HVAC Services in Lancaster
When you need help with your water heater or your HVAC in Lancaster, call our team at Emerald Heating & Cooling right away. We'll get an expert out to you fast to fix your home or install whatever you need to get it working well again fast. Rely on us whenever you need to get comfortable at home again!
Book Online
Book Online
AC Services
Our team can provide you with AC services in Lancaster, NY, including AC repairs, replacements, installations, and maintenance. Call now to find out how easy it is to get your cool air blowing again. We will not call a job complete until you are satisfied.
Lancaster Heating Services
Whether you have a heat pump, a furnace, or a boiler in Lancaster, our team will get your heat back on fast. We work on all types of systems and have done so for years.
We offer comprehensive heating and boiler service in Lancaster, so you never have to call anyone else for help again. Our team is easy to work with and highly skilled, so you won't have to worry about whether we'll be able to help. No matter what your Lancaster heating job requires of us, we'll get to work and finish fast so you'll be warm again soon.
Indoor Air Quality Services
Call us when you're feeling anxious about your indoor air quality. Our Lancaster UV systems kill off any viruses and bacteria that might enter your air, so you won't have to worry about those anymore.
While Lancaster UV systems don't take care of other pollutants, we have additional ways of handling those. Call now to get an indoor air quality system designed specifically for your needs.
Water Heater Services
You need hot water to live well. If you don't have it, contact us for help with your water heater today. We'll repair your water heater or replace it with a new one, handling all of the installation ourselves. We can also help you with water heater maintenance.
If you get hot water via boiler in Lancaster, we can work on that, too. Our boiler service in Lancaster will get your hot water back soon!