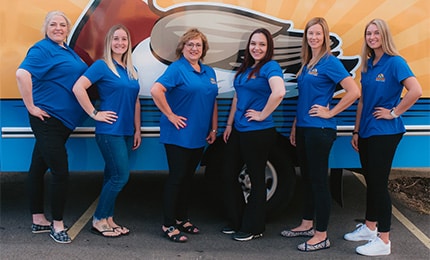 HVAC Services in Bowmansville
When you need help with your water heater, indoor air quality, or heating and cooling in Bowmansville, contact us at Emerald Heating & Cooling. Our team of HVAC professionals is always standing by, ready and willing to help you out.
We'll make sure that you get the very best solutions for you, no matter what. Our team will work with you to make sure we thoroughly understand the problems you're having so we can get you awesome solutions that are specifically suited to your needs.
Book Online
Book Online
AC Services
When it comes to AC services, there's nothing we don't offer. Contact our AC experts in Bowmansville today to find out how easy it can be to repair your air conditioner, replace it with a new one, or maintain it so it will continue working well for many years.
Heating Services
Our HVAC experts can also fix any type of heating system you might have. From boilers to furnaces to heat pumps and more, we are here for you. If it's a replacement you're looking for, we'll help you get the very best new unit for your specific home and needs. We can also perform regular maintenance to extend the life of your unit.
Indoor Air Quality Services
We take your indoor air quality concerns seriously. Our team of indoor air quality services experts will send someone out soon to assess your air quality and help you install solutions that will help you breathe easy again. Stop worrying every time you inhale and let us handle it for you.
Water Heater Services
It's hard to live well when your water heater isn't working. If you need hot water help, call our water heater services experts today. They'll get to you ASAP to fix your water heater, replace it, or perform maintenance tasks that will help it run better. Don't try to live without hot water. Contact us instead!