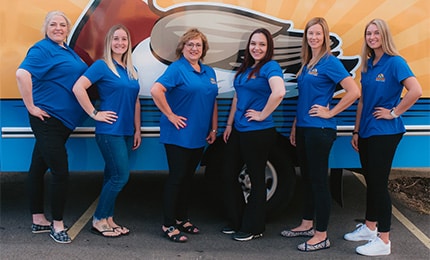 HVAC Services in Clarence
It's easy to get the help you need for your home in Clarence, NY. At Emerald Heating & Cooling, we promise to always get a professional to your door fast, so you won't have to worry about your health or your home anymore. Contact us now for fast, friendly service soon!
Book Online
Book Online
AC Services
We'll take care of your air conditioner no matter what it needs. From AC repair to replacement, installation, and maintenance, too, we can take care of everything. Just call us the next time your air conditioner needs some TLC and we'll be there soon to take care of everything ASAP. Don't roast at home when you call Emerald today.
Heating Services
We offer a comprehensive line of heating services, too! We'll fix a broken heater, replace an old one with a new one, or help you keep your heater running efficiently and heating well for years. Call our team today and we can come figure out what you need, or help you get the heating functionality you want.
Indoor Air Quality Services
If you're concerned about your indoor air quality or someone in your home deals with allergies and asthma and you want to make sure your home doesn't make it worse, contact us at Emerald today. We'll send out an indoor air quality expert to determine what you need to get the clean air you want. Then we'll install your solution and ensure that it's working well before we leave.
Water Heater Services
Stop dealing with a lack of hot water or with hot water that doesn't get as warm as you want it to. Call us today and we'll come find the solution you need. Whether we can fix your old water heater or it's time to get a new one, our experts will implement the best possible solution for your needs. Get your hot water back on soon when you work with us!