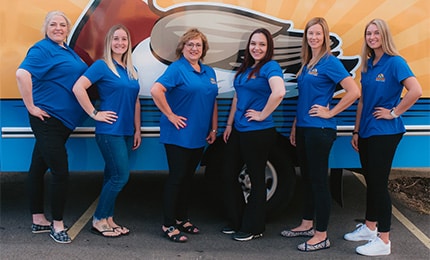 HVAC Services in Crittenden
Our team from Emerald Heating & Cooling is standing by, ready and waiting to help you out at home in Crittenden, NY. No matter what you need when it comes to your heating, cooling, or water heater, we have your back.
Call us now to get your home comfortable and functional again soon. We'll get a technician to your address fast and we won't rest until your problem is resolved.
Book Online
Book Online
AC Services
Our comprehensive line of AC services in Crittenden includes all AC repairs, AC replacements, AC installations, and AC maintenance. If you have an air conditioner that needs something, we are sure we can get the job done for you ASAP.
Don't roast at home! Call Emerald today to get your cool air running again soon!
Heating Services
We'll fix your heater, too! Our experts in heating repair, heating replacement, heating installation, and heating maintenance can get you warm again in no time! No matter what's going on, we'll get to you fast and stay until you and your family are comfortable again!
Indoor Air Quality Services
Stop worrying about your indoor air quality in Crittenden when you contact Emerald today. We can assess your situation, then work with you to find solutions that are specific to any problems we find or to any concerns you have. We'll get you air quality solutions fast – so you won't ever have to breathe bad air at home again.
Water Heater Services
Don't try to live without hot water! It's just not worth it. Instead, call us at Emerald and we'll fix your water heater today! If it makes more sense, we can replace it with a brand new one that will serve you well for years. We can even maintain your water heater and tune it up. Our team will get your hot water back on, no matter what!