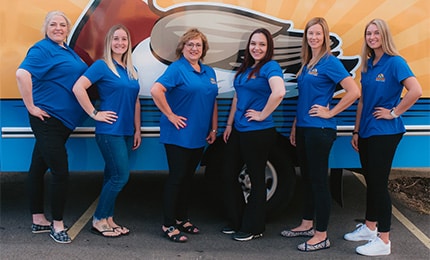 HVAC Services in Darien Center
Whether you need help with your heater, your AC, or your water heater in Darien Center, NY, our team from Emerald Heating & Cooling has you covered. We promise to get to you fast, assess your home's needs, then address those ASAP so you can get back to your normal schedule.
Don't ever hesitate to call us, no matter what is going on at home. If you don't feel like you are comfortable or like you have the hot water you need, we will get everything working again before we leave.
Book Online
Book Online
AC Services
If you're too hot at home, call us today. We offer a complete line of AC services in Darien Center, including repair, replacement, installation, and maintenance. No matter what you're experiencing with your AC, we have the skill and experience to fix the problem and get you and your family comfortable again soon.
Heating Services
We also offer a comprehensive line of heating services in Darien Center. We'll fix your broken heater, replace it with a new one, or perform the routine maintenance it needs to continue running well and keeping you warm. You can even call us with your questions about your heater. If we can't answer them, we'll come take a look to get you the resolution you need.
Indoor Air Quality Services
Poor indoor air quality in Darien Center can mean allergy and asthma problems for the whole family. If you suspect an indoor air quality issue, contact us now. We'll send out an expert to figure out the best possible way to treat your air. Before long, you'll be able to breathe easy at home once again.
Water Heater Services
Stop living with limited hot water or with hot water that isn't working for you. Contact our team for your water heater repair, replacement, installation, or maintenance today. We'll get your water heater back to normal or get you a brand new one fast. Before long, your hot water will work better than it ever has before.