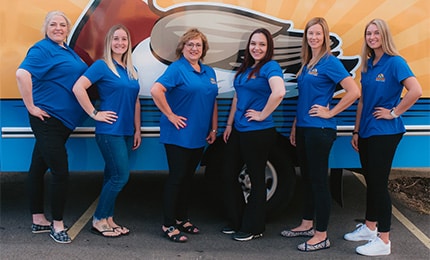 HVAC Services in Derby
When you need help at home, our experts at Emerald Heating & Cooling will be there for all or your AC, heat, and water heating needs. Just give us a call and we'll be there fast. It won't be long before your problem is a thing of the past and you're living comfortably again.
Call us now to speak with the staff at Emerald and get expert help in Derby!
Book Online
Book Online
AC Services
If your Derby air conditioning isn't working, contact the team at Emerald today. We'll get an expert to you fast to get your home cool again soon. We can do everything from air conditioning repairs to replacing your unit, installing a new one, or maintaining it. We can even help you with your Derby air conditioning remote, if it's having problems communicating with the unit. We'll do whatever it takes to keep you cool at home.
Derby Heating Services
When you need help with your Derby heating, we'll be there right away. There's no heating problem that's too big or too small for our team of experts. Contact us now and we'll get to work on anything from your Derby boiler installation to your furnace repair.
We work on all types of heating systems and we're sure we can fix yours, too. We can even handle your emergency heating problems. From emergency furnace replacements to emergency boiler repair in Derby, we won't leave you alone with your heating problems!
Indoor Air Quality Services
Our team can help you improve your indoor air quality, too. We'll figure out the best way to address the issues you're experiencing, then install your solutions and test them to ensure full functionality.
Water Heater Services
A broken water heater makes life miserable! Don't live this way! Instead, call Emerald for a water heater repair. We can also replace your current water heater with a new one that will produce all the warm water you need and that will work for many years!