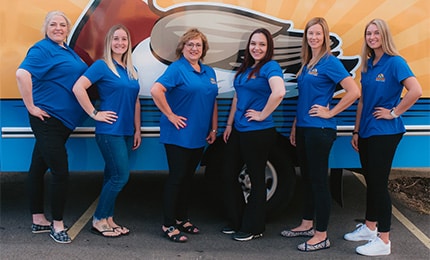 HVAC Services in East Aurora
Whenever you need help with your heating, air conditioning, or hot water in East Aurora, NY, call our team at Emerald Heating & Cooling right away. We'll get an expert to you soon to implement the best possible solutions for your home. Call now to get fast, friendly, personalized service ASAP!
Book Online
Book Online
AC Services
When your air conditioning in East Aurora, NY isn't working, we'll fix it fast. We can replace it and install the new one, too, and we'll even maintain it for you so you can keep it running well for longer. It doesn't matter what you need because we can do it all.
We also have the experience and expertise to work on all types of AC units. No matter what you have, we can perform the full range of our AC services on it. Call now to get cool at home again soon!
Heating Services
Good heating is essential in East Aurora in the winter and we'll make sure you have it! Call us for your heating repairs, heating replacements, heating installations, and heating maintenance. Our skilled HVAC team will have a technician out to you in no time, and we won't stop working until you're getting warm in your home again.
Indoor Air Quality Services
If you can't breathe easily in your house, it won't feel very much like home. Call us when you need indoor air quality solutions that really work. We'll determine the best way to address your indoor air quality problems, then install your solutions and get them working fast. We can also repair your existing indoor air quality solutions.
Water Heater Services
Hot water is essential for good functioning. If you don't have it or don't have enough of it, contact our team today. We'll send a water heater expert to your door soon. Your expert will find the problem and fix it fast or get you a new water heater ASAP. Either way, you'll have the hot water you need!