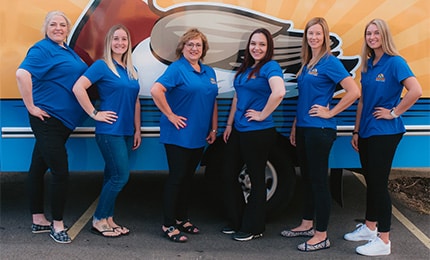 HVAC Services in Marilla
When you're looking for reliable help with your HVAC system or your water heater in Marilla, contact us at Emerald Heating & Cooling right away. We'll get an expert out to you fast to assess your needs, then meet them with high quality service and professionalism.
Book Online
Book Online
AC Services
We'll work on your AC no matter what you need. Our HVAC experts have worked on a wide variety of systems and units, so we're sure we can complete the work you need to have done. We'll perform repairs, maintenance, replacements, and installations quickly and efficiently so you can get cool again.
Heating Services
We'll fix your heating, too. We know how to work on all types of heating systems, so you can rely on us no matter what is going on with yours. Our team works fast because we know how badly you want to get your heater back on. For your heating repair, replacement, installation, and maintenance needs, call us now.
Indoor Air Quality Services
Do you worry about indoor air quality? Our team can assess your home for air quality issues, then design a plan to eliminate the things you worry about most. From UV filters to single room air filtration systems, we'll help you and your family get clean air again. Stop feeling crummy at home when you install our indoor air quality systems.
Water Heater Services
We offer a complete line of water heater services in Marilla, too. If your hot water isn't working, don't try to live with it. Instead, call us and we'll be there soon to figure out how to get it back on. From water heater repairs to replacements, installation, and maintenance, we'll do whatever it takes to get you the hot water you need.