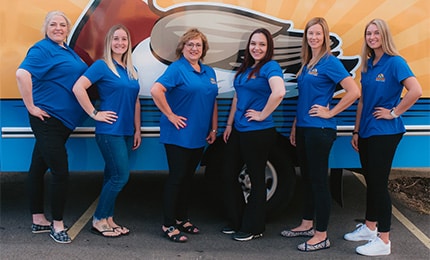 HVAC Services in Tonawanda
If you're looking for reliable experts in water heaters or HVAC in Tonawanda, then you've come to the right place. At Emerald Heating & Cooling, we'll work with you to make sure you have the functionality you need at home, no matter what. Our skilled technicians will get to you fast so we can resolve your home's issues soon!
Book Online
Book Online
AC Services
Our comprehensive line of AC services mean that we can work on all types of cooling systems and that we can perform repairs, replacements, installations, and maintenance. When you're not comfortable at home and the problem lies with your HVAC in Tonawanda, our team will get everything back to normal fast!
Heating Services
Speaking of HVAC in Tonawanda, our team will also help you with all of your heating needs. Winter is cold in New York, but you'll never face that cold alone when you work with us. Our team will make sure your heater is maintained and ready to work for you. We can also fix it if it breaks or get you a new one so you'll always be able to stay warm at home.
Indoor Air Quality Services
Do you worry that your HVAC in Tonawanda might be bringing unwanted particles, viruses, mold, or more into your home? Our team can come assess your indoor air quality so we can design a filtration system specific to your needs. We'll install your new system, then assess your air again, so we can be sure you have clean air every day.
Water Heater Services
Hot water problems are the worst! Without it, you can't bathe, wash dishes or clothes, and more. When you need help with your hot water, call our team. We'll repair your water heater, replace it, help you install a different kind of water heater, or maintain your heater so it will work for many years.