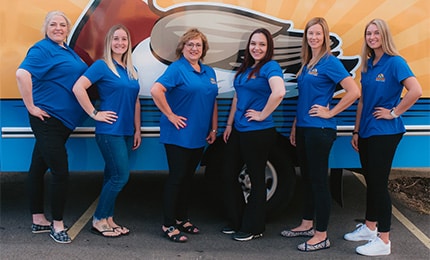 HVAC Services in Williamsville
Do you need help with heating or cooling in Williamsville? Maybe your water heater isn't working and you need to find out why. It doesn't matter what is going on with your HVAC or your hot water, because our team from Emerald Heating & Cooling can get to you fast and fix whatever is broken.
Book Online
Book Online
AC Services
Our AC services in Williamsville are comprehensive, so there's nothing we won't do for you. Rely on us whenever you need an AC repair, when it's time to get a new AC unit, or when you want to maintain your unit so it will keep working for many years. Our team promises to get to you fast and keep working until you're comfortable again.
Heating Services
Our heating experts are always happy to help you out. We'll make sure you have the heat you need through the long, cold New York winters. We can work on all types of heating systems, from boilers to furnaces to heat pumps and more. We'll perform your heating repairs, heating installations, heating maintenance, and more.
Indoor Air Quality Services
Stop worrying about your indoor air quality when you get our team on the job of fixing it. We'll check to see what needs to be eliminated from your air, or what you're the most concerned about when it comes to the air in your home. Then we'll design a filtration plan specific to your needs and your concerns and install it ASAP for you.
Water Heater Services
Stop worrying about your water heater when you know our skilled team is on your side. We can repair your water heater, help you replace it with a new one, install a different type of heater (like a tankless water heater), or perform maintenance on your heater. Just let us know what you need and we'll be there fast.