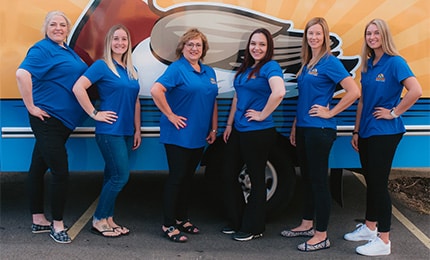 AC and Furnace Repair in Amherst, NY
When you need reliable help with your water heater or HVAC in Amherst, NY, call us at Emerald Heating & Cooling right away. We'll get an expert to your address quickly to assess your needs, then do whatever it takes to meet them.
Our team wants to make every repair, installation, and maintenance visit as easy for you as possible. That means we'll find a time when it's convenient for you for our technician to visit, then arrive on time and work efficiently so you'll have the solutions you need implemented in a timely manner.
Book Online
Book Online
AC Services
Our experts in HVAC in Amherst, NY offer a complete line of AC services. We can fix a broken air conditioner, replace an old one with a brand new model, or perform maintenance to keep your unit working efficiently. No matter what your AC needs, contact us today and we'll get it done fast.
Heating Services
Our team can also work on your heating in Amherst. No matter what kind of heater you have, our experts will fix it when it's broken, replace it when it wears out, and maintain it through everything.
Call our experts in HVAC in Amherst, NY today or whenever you need heating help at home.
Indoor Air Quality Services
If you're not feeling well at home or you have reason to be concerned about the air you're breathing, contact an expert in HVAC in Amherst, NY today. We'll get to you fast, assess your air quality needs, then get a solution in place ASAP. Our indoor air quality services expert won't leave until you're breathing clean air again.
Water Heater Services
We want you to be completely comfortable at home, so we'll work on your water heaters, too. Our water heater services professionals can fix broken water heaters, install new ones, or help you maintain the one you already have. We'll do whatever it takes to keep you and your family in hot water!