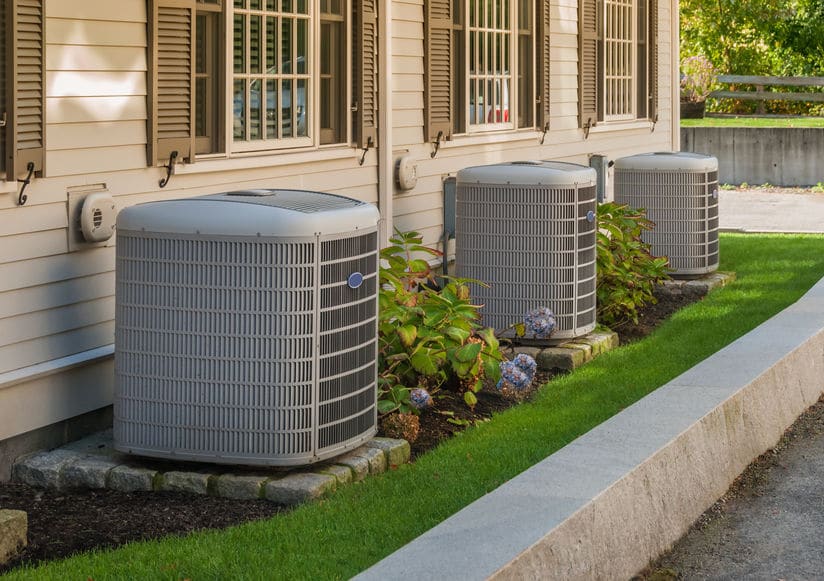 Air Conditioning in Amherst
When you need an air conditioning contractor in Amherst, rely on our team. After all, it's not every day you find a team of HVAC professionals who are dedicated to making your life as easy as possible.
That's right. Every time you call our AC company in Amherst, you're working with people who want to take your stress away. We know that facing AC problems can be difficult, and our goal is always to make the whole situation as easy as possible. Find out how simple it can be to get the AC services you need when you call us at Emerald Heating & Cooling today.
Book Online
Book Online
AC Repair
When you need an air conditioning repair in Amherst, NY, our team is here for you. It really is as simple as that. Give us a call, and we'll be on our way to you soon. Once there, we'll test your air conditioner to find out what's wrong with it.
When we know that, we'll make a plan to complete your AC repair in Amherst as soon as we can. If we can't complete it that day, we'll let you know when we'll be back to finish it and we'll make sure you have a way to stay cool enough while you're waiting.
Call us today or anytime you need an air conditioning repair in Amherst, NY. We are the team you can trust, no matter what is going on. In fact, our goal is always to give you such a good experience that you don't feel worried or afraid the next time you face an AC issue.
AC Installation
Sometimes, an AC repair in Amherst just won't get you cool enough. In situations like this, the best thing you can do is select a new air conditioner and let our team install it for you.
We'll help you get optimal air conditioning in Amherst by connecting you with the very best unit for your needs. We'll use a few factors, like the size of your home, your energy saving preferences, how low you like to keep the temperature, and more, to match you up with an awesome new AC unit.
Once you've selected your new air conditioning in Amherst, we'll get it installed for you fast. Our team tests your new unit as we go, then turns it on at the end to make sure it's working properly. When you're getting cool at home again, we'll take off so you can enjoy your new air conditioner in peace!
AC Maintenance
AC maintenance is also key to air conditioner longevity. As your air conditioning contract in Amherst, we will test your unit and make any necessary repairs so it will keep running for years.
Maintenance includes testing each part of your air conditioner, checking your filter, cleaning out the unit, and more. Our goal is to leave you with reliable AC, every time!
Your AC Company in Amherst
Call us at Emerald Heating & Cooling – your AC company in Amherst – today for fast, friendly, and reliable air conditioning services. We are familiar with all types of AC units used in the area because we've provided reliable and trustworthy heating and cooling services to the Amerhest area for more than 20 years. Make your appointment now.