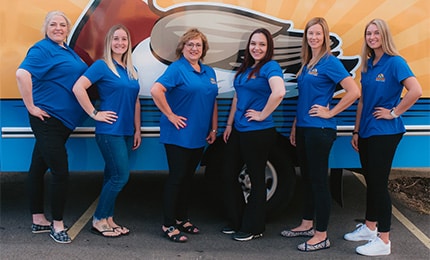 HVAC Services in Lockport
At Emerald Heating & Cooling, we offer all of the heating, cooling, and water heater services that you will ever need. When you need help with any of these aspects of your home, call us right away so we can send someone to your front door ASAP. It won't be long before we have your home running well again!
Book Online
Book Online
Air Conditioning in Lockport
No matter what you need to fix your air conditioning in Lockport, we can get the job done with skill, speed, and precision. From AC replacements and installations to AC repairs in Lockport, our HVAC technicians have you covered. We can maintain your air conditioner, too, so that it will continue to work efficiently and effectively in your home for years.
Lockport Heating Services
We know that you rely on your heater to keep you comfortable and safe all winter long. Our team will work with you to make sure you have plenty of heat all winter long. We'll fix your heating system, replace it with a new one, or maintain it so you can rest assured it's working as designed.
We work on all types of heaters, so don't hesitate to call us when you need us!
Indoor Air Quality Services
Indoor air quality problems can lead to health issues and more. If you're concerned about your indoor air quality, contact us right away so we can help you find the best solutions for your needs. We'll make sure you have clean air to breathe every day.
Water Heater Services
Stop trying to stretch your hot water or live without it. Call us today for a water heater repair or replacement. We'll make sure it's working the way you need it to before we leave. We can also help you find a new water heater and install it for you ASAP.