Lockport Air Conditioning Services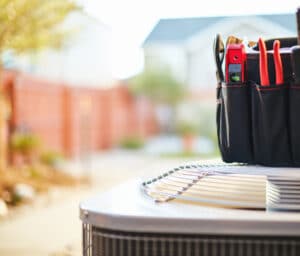 When you're having trouble with your air conditioning in Lockport, you don't want to have to wait too long for help. That's where we come in! At Emerald Heating & Cooling, we are here to help you ASAP, no matter what kind of help you need with your AC unit.
We have years of experience working on all types of air conditioners. Our team will help with any AC problem that comes up, no matter what it is. We are certain that we can get you cool again soon!
Book Online
Book Online
AC Repair
Call us for AC repair in Lockport as soon as you notice a problem with your unit. Don't wait, because being too hot at home is miserable and a malfunctioning AC can mess up your humidity levels, too. Instead, call us right away and let us know what's going on.
We'll send an expert in air conditioning repair in Lockport to your door as soon as possible. That way, we can try to fix your air conditioning before you get too warm at home. In fact, we may be able to fix your AC before more damage is done. When you need an AC repair, call Emerald right away!
AC Replacement
We can also help you with all of your AC replacement needs. If an AC repair in Lockport won't fix the problem or you've done too many of them, our team will match you with an awesome new AC for your home. Each unit we recommend comes from a reliable manufacturer, too, so you shouldn't have to worry about getting a dud.
AC Installation
We'll handle your AC installation in Lockport whether you purchased a new unit through us or you already have it. Every time we install an air conditioner, we make sure that each part is working according to the manufacturer's specifications for that particular product.
Before we finish your AC installation in Lockport, we'll test your new air conditioner. Our team will make sure that it's cooling and that you are happy with the way it is working. If you're not, we'll do our best to make changes to it until you are.
AC Maintenance
Regular air conditioning maintenance can help in a number of ways. It can make your unit run more efficiently, which saves you money every year. It can also help you avoid expensive air
conditioning repairs in Lockport by finding problems before they become a big deal. Sometimes, we can even prevent problems by saving your unit from extra wear and tear.
If we do find problems, we'll let you know and make arrangements with you to get them repaired quickly. That way, you'll have an air conditioner you can trust all summer long.
Get Air Conditioning Repair in Lockport
Call us at Emerald Heating & Cooling for everything related to your air conditioning in Lockport. Our team is always here for you, ready and willing to help you out. No matter what it takes, we'll get you the AC solutions you need fast, and get you comfortable again.